About us
How our company came into being

On 1 July 1990, in the days of the monetary union, our firm was established as a soletradership really consisting of only one person. Our company headquarters were still situated in Breitenbrunn/Erzgebirge in these days.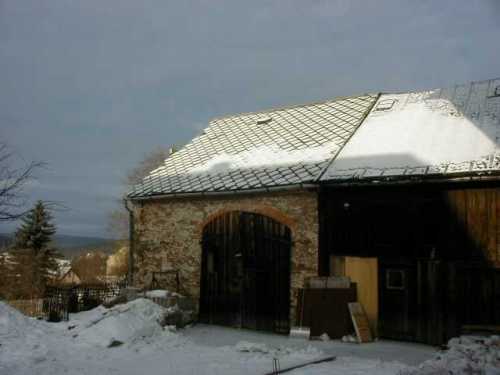 We started dealing in motor machines in a scantily equiped barn although we only had a quite small range of products. Soon, we added more and more articles to our range by adapting the assortment to our customers` wishes. In 1993, progress also came to Breitenbrunn. However, the improvement of the infrastructure lead to a number of problems, too. The main street`s total redevelopment made it almost impossible to be successful in doing business – we have almost been separated from the rest of the world.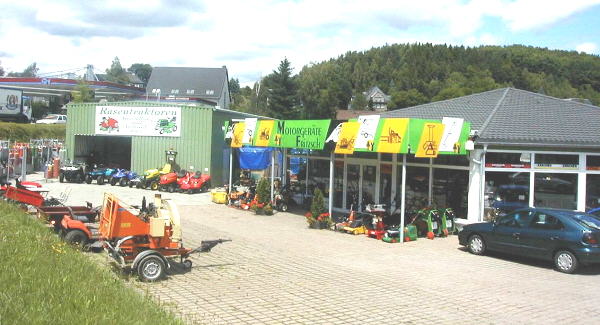 So, we started looking for a new place and found it in Schwarzenberg near the sports ground across the street at the B 101. There, we established a "sales tent" of 100 m². For more than 2 years we have sold our products there, from April to October. During the winter months we still had to realize our sales as well as all services offered to our clients by us in our Breitenbrunn's outlet.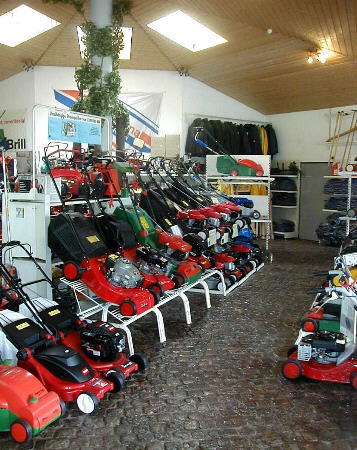 For the same moment, we were planning new company headquarters in Schwarzenberg (Neuwelt): On 15 May 1995 we finally made it – the opening of our new business building, which has a size of 200 m², could be celebrated.
As all these capacities were not sufficient enough to present all parts of our assortment, in 1998, we built up a "hall for tractors" of a size of 300 m² to reach a more convenient atmosphere for our customers.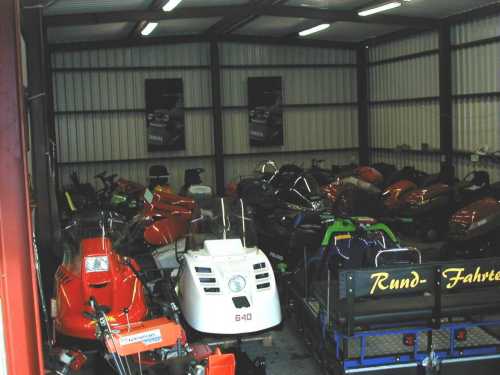 In the year 2002/2003 we cultivated warehouses with an area of 500 m². In autumn 2005 we built up the basement for the expansion of the salesroom and the office. It will be ready at the end of 2006 or in the beginning of 2007. 10 employees are working in our company at the moment.
We import goods from Scandinavia, Canada, Dubai, Japan, China, Italy and Czech Republic. We are looking in a positive future. With an annual turnover of 3,5 millions in the year 2006, we belong to the biggest motor-appliances dealer of east germany.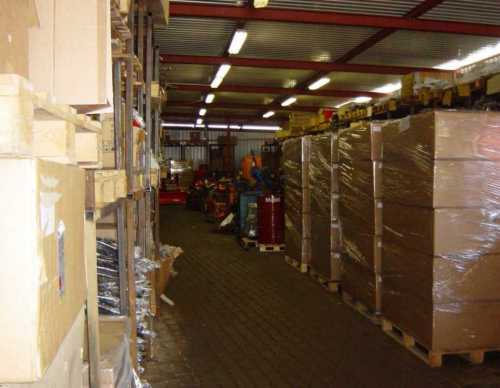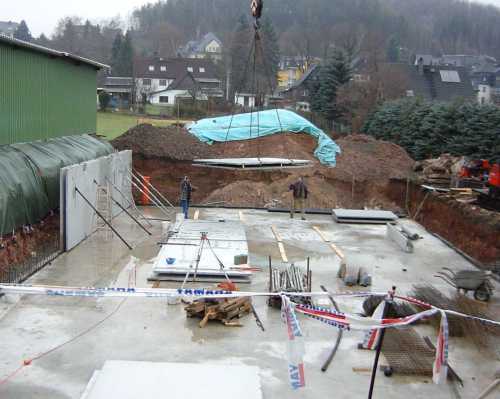 State 2010

The top floor (second warehouse) is completed.
The office is extended in this year.
We could end the year of crisis 2009 with a considerable sales increase.
The firm has a staff of 10 permanently employed an 6 casual workers at this time.
Our examples – Horch and Wanderer

Guiding principles for flexible business activity:

1. The market is our exclusive jurisdiction – it rules alone.

2. Be afraid, when die others are greedy, and be greedy, when the others are afraid. (Warren E. Buffett, CEO, Berkshire Hathaway, Inc.)

3. It is very liberating, to give up the idea to can forecast the future. We have no choice but to acquire the ability to react to the sole certainty in the life, namely that it is uncertain. Any strategy comes to the acquisition of this ability. (Lord John Browne, BP, Group Chief Executive)

4. Who not moves with the times, goes in course of time.

5. The time...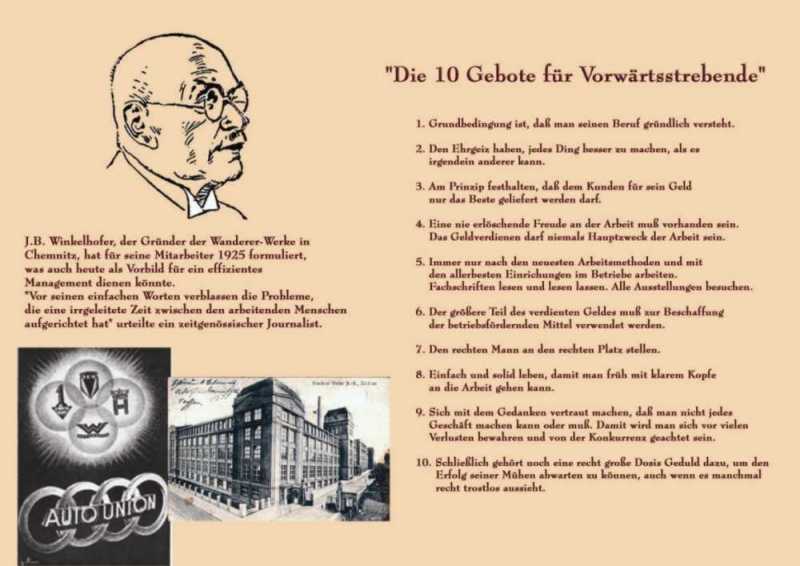 | | |
| --- | --- |
| | Visit Honda in Chongqing/China. |
| | |
| --- | --- |
| Visit Briggs & Stratton in Chongqing/China. | |
| | |
| --- | --- |
| | Japanese business partners visited our company in Schwarzenberg. |
| | |
| --- | --- |
| Visit "FOREST EXPO" in Canada. | |
Visit to India
It is possible to be successful as regards business in India, but it is necessary to bother about it.
Visit to Ukraine / Belarus

The wild east – border crossing to the Ukraine. What happens now?
6000 kilometers away in search of new business partners.
The life purely.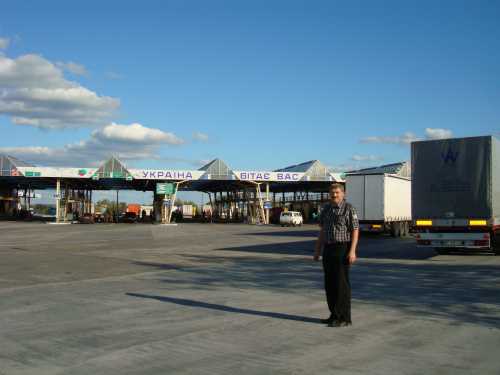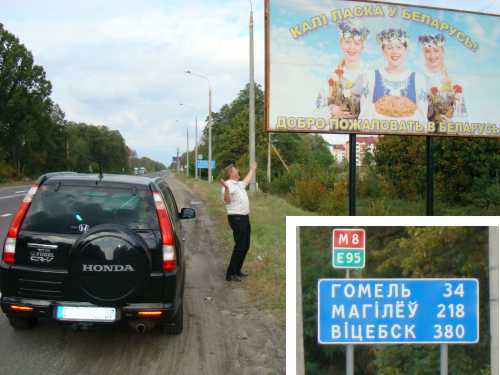 | | |
| --- | --- |
| | Visit to Estonia |
| | |
| --- | --- |
| Visit "Golden Autumn" in Moscow. | |
| | |
| --- | --- |
| | Visit Kubota in the Phillipines. |
| | |
| --- | --- |
| Visit "Taipei Ampa" in Taiwan. | |
Visit "World Gamefowl Expo

2013" in the Philippines.
State 2014

The company has 15 permanent employees and 5 part-time employees.
The year 2013 is 6 million in sales.

An old factory building of ??5000m ³ was rented as an additional warehouse.
| | |
| --- | --- |
| Visit at Sonalika in India. | |
For your valued information:

Here you can see an extract from our Creditreform (status: 04.08.2021).