Firewood processors
We are the exclusive importer / distributor in Germany that can show several different brands of firewood processors and we have it in stock. We order full truckloads of firewood processors.
Advantage through performance.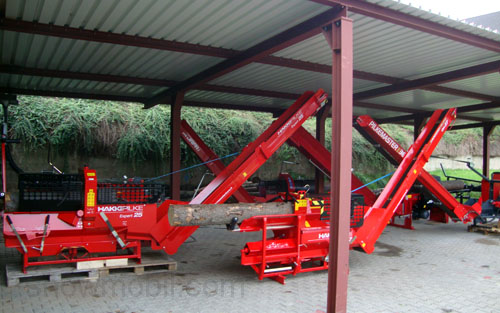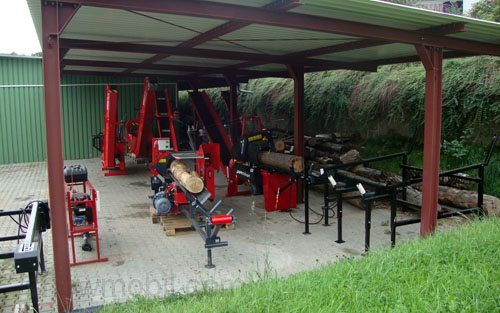 Our Firewood processor-demonstration center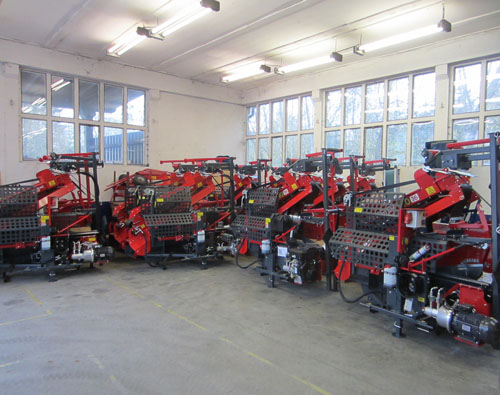 Here you see our setting for demonstrations with a newly built roof, where you can test up to 6 different types.
We will advise you fair and not with brand loyalty.

Visit Motorgeräte Fritzsch. Experience and sale of firewood processors since 2006.
| | |
| --- | --- |
| Show 1 to 11 (of in total 11 products) | Sites: 1 |
Available again from March/April 2024!

We are happy to take your reservations.

16.500,00 EUR

( 19 % VAT incl. * Shipping information )

Item is temporarily not available!

Available again from March/April 2024!

We are happy to take your reservations.

13.300,00 EUR

( 19 % VAT incl. * Shipping information )

Item is temporarily not available!

Available again from March/April 2024!

We are happy to take your reservations.

18.300,00 EUR

( 19 % VAT incl. * Shipping information )

Item is temporarily not available!

Available again from March/April 2024!

We are happy to take your reservations.

13.690,00 EUR

( 19 % VAT incl. * Shipping information )

Item is temporarily not available!

Available again from March/April 2024!

We are happy to take your reservations.

14.600,00 EUR

( 19 % VAT incl. * Shipping information )

Item is temporarily not available!

Available again from March/April 2024!

We are happy to take your reservations.

10.900,00 EUR

( 19 % VAT incl. * Shipping information )

Item is temporarily not available!

Available again in March/April 2024!

9.500,00 EUR

( 19 % VAT incl. * Shipping information )

Item is temporarily not available!

10.800,00 EUR

( 19 % VAT incl. * Shipping information )

Item is temporarily not available!

1.999,00 EUR

( 19 % VAT incl. * Shipping information )

Shipping time: immediately available from stock, since we have several stores in the vicinity, we ask for tel. Pre-registration for pick-up

1.490,00 EUR

( 19 % VAT incl. * Shipping information )

Item is temporarily not available!

599,00 EUR

( 19 % VAT incl. * Shipping information )

Shipping time: immediately available from stock, since we have several stores in the vicinity, we ask for tel. Pre-registration for pick-up
| | |
| --- | --- |
| Show 1 to 11 (of in total 11 products) | Sites: 1 |